A brand new DAY.
The Downtown Association of Ypsilanti is welcoming new business, new faces, new goals, and new ideas.
As we refocus what DAY is, we'd love your input as a business or property owner in Ypsilanti's Downtown, Midtown, West Cross Street, or Depot Town areas. By sharing your experiences, ideas, and concerns, you can help shape our mission and vision. In order for positive, lasting change to occur, we need our voices as business and property owners to come together with a strong, unified message to both public and local entities.
The mission of the Downtown Association of Ypsilanti is to advocate for business and enhance a safe and clean environment in the business districts.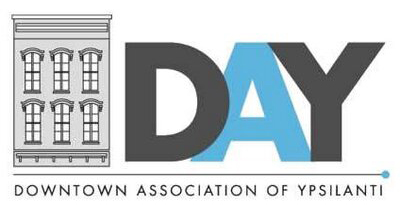 Strength in Unity
A public-facing, collective voice for businesses and property owners in Ypsilanti.

Collaboration & Networking
Building mutually beneficial relationships between businesses to bring clients and customers.

Solidarity & Mutual Aid
A compassionate network of peers supporting each other in doing business in Ypsilanti.
THE HOW: A BUSINESS-DRIVEN DASHBOARD FOR MEMBERS
Beginning December 2021, membership will include a user ID to access and report important information that impacts businesses in the City of Ypsilanti. A place to share ideas, connect with other business owners, and request solutions to your biggest challenges. We are stronger together. Here are just a few things we are planning:

City Cleanliness& Beautification
A central resource for tools to keep our business districts looking their best through reporting, mutual accountability, and shared services such as trash cleanup and snow removal. A unified request for public restrooms, presented at DDA and City Council Meetings.

Unified Advertising & Promotion
A printed map of the business districts with a monthly calendar to help advertise new businesses, local events, sales, and other incentives to community members.

Patron & Employee Safety
Promoting safety in business districts with a single dashboard for members to document potential issues and resources to de-escalate safely and effectively.

News & Announcements
A user-driven message board for news and issues impacting business districts. This includes upcoming events, road closures, business relief resource links, and more.